Make Your Own Fridge Magnets with a Cricut
5 min read
This post and photos may contain Amazon or other affiliate links. If you purchase something through any link, I may receive a small commission at no extra charge to you. Any supplies used may be given to me free of charge, however, all projects and opinions are my own.
Did you know that you can make your own fridge magnets with a Cricut? Well, you can and they make an amazing personalized gift for any toddlers or preschoolers on your gift-giving list. Make them their own name spelled out in fun felt letters and they can play at the refrigerator all day! Add these letters to our DIY bean bag toss game for a holiday gift they will never forget. Want to see how to use your Cricut Explore Air 2 for this project? Read on for the instructions!
This is a sponsored conversation written by me on behalf of Cricut. The opinions and text are all mine.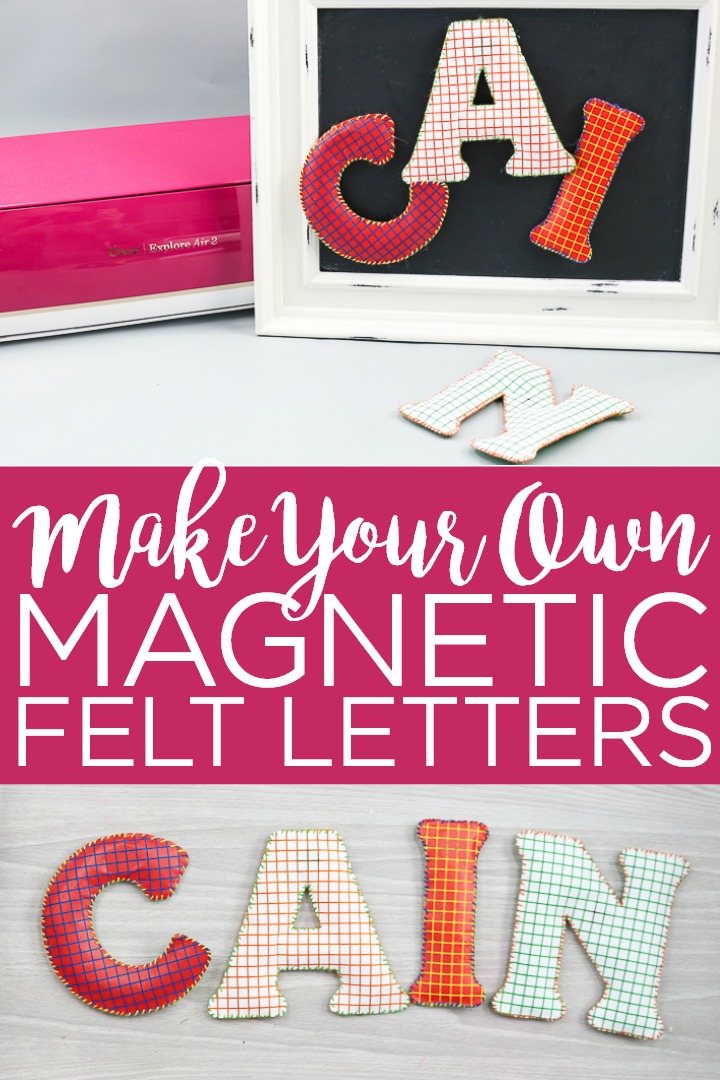 Supplies needed to make DIY magnetic letters: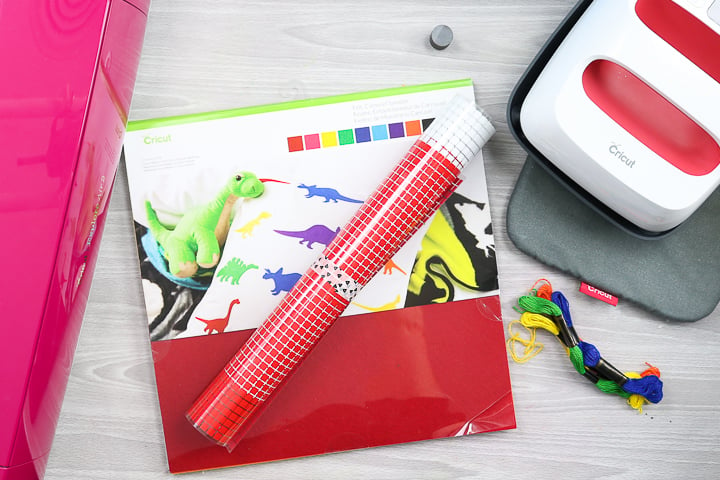 Letter Magnets Video
Sometimes it helps to see a video when making a DIY project like this one. You can learn how to make your own fridge magnets with the Cricut Explore Air 2 below.
Can't watch the video or missed some of the steps? No problem! We also have instructions below that you can use.
How to Make Your Own Fridge Magnets
Start by personalizing your cut file with your name. You can find the cut file that I used here. Use that file and change the letters to be any that you like. Duplicate the letters if you need more for your name. Remember that for each letter you will need two felt pieces and an iron-on piece. Then cut the pieces with your Cricut Explore Air 2.
Cutting the Felt Pieces
You can see more about cutting felt here. For the felt, you can use a brayer to press it down well on the mat when cutting.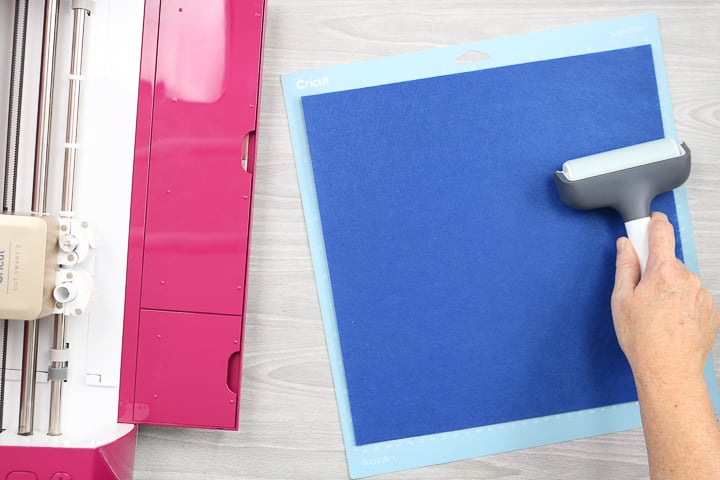 Then cut two of each letter (both a front and a back.)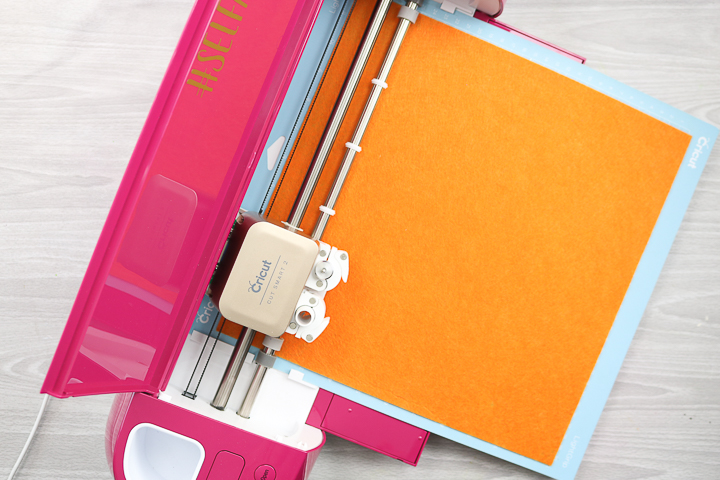 The Cricut Explore Air 2 cuts felt great! If you have not used your machine for this, you definitely should. And felt makes projects like these so easy because you don't have to worry about the raw edges.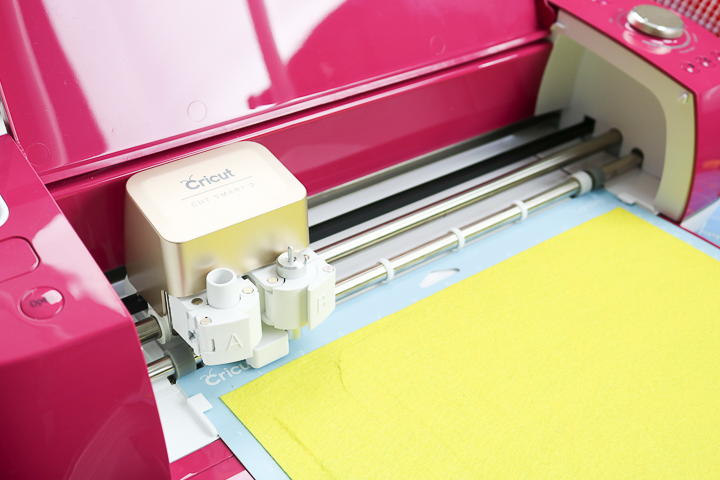 Cutting Mosaic Iron-on
You will also need to cut the mosaic iron-on. This iron-on material is different from any other that you might have used before. You still need to put the material face-down on the mat and mirror the image before cutting. In this case, the "back" is the side where you can feel the squares and should be up when cutting.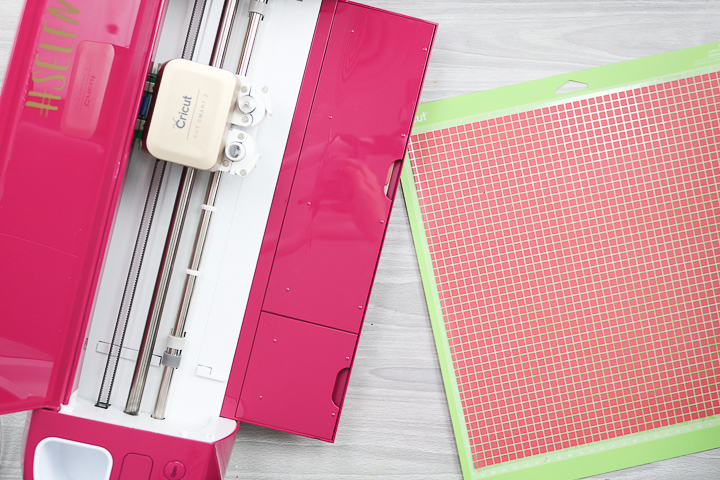 Then mirror your design and cut one each of the letters to make your own fridge magnets.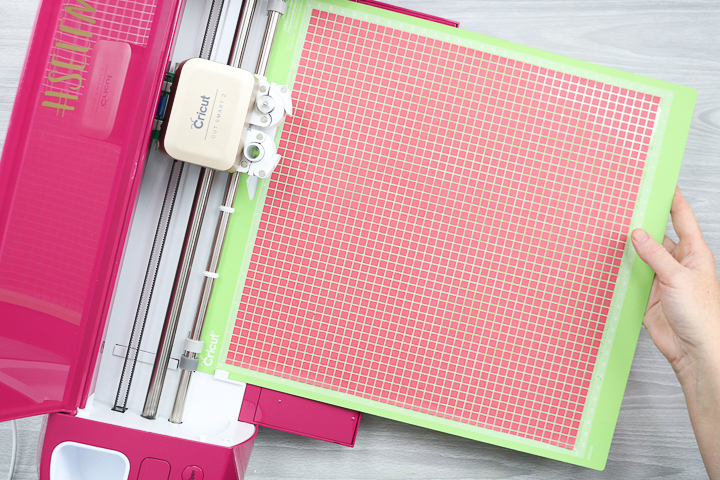 I varied the colors of my version but you can choose whatever colors of both felt and iron-on that you like. Be sure to turn your dial to custom and pick mosaic iron-on from the list as this is different from other types.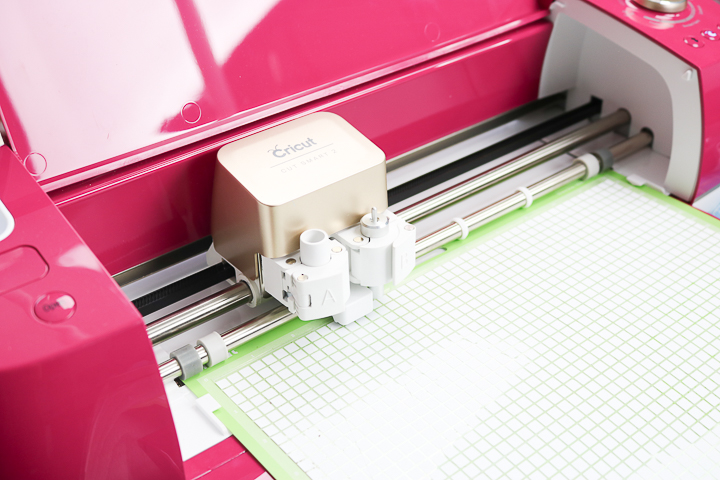 Weeding Mosaic Iron-on
Then you will want to weed away the excess around your iron-on pieces. This material actually has a double liner for easier weeding.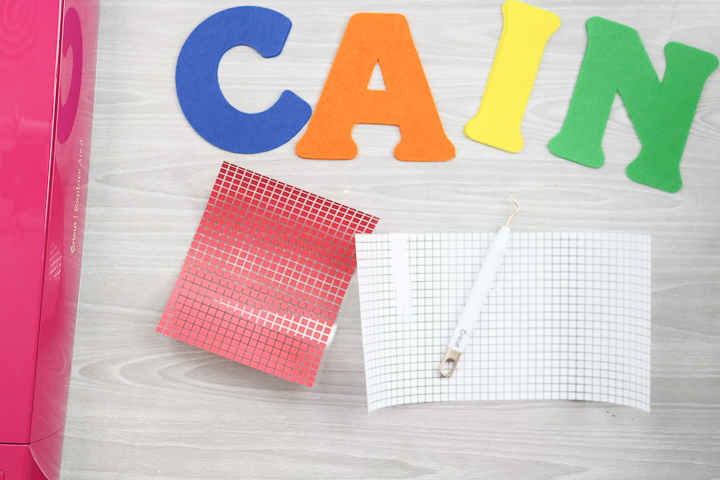 Instead of peeling away each and every one of those squares, just separate the two liners. Then pull away the excess around the entire thing using the first liner.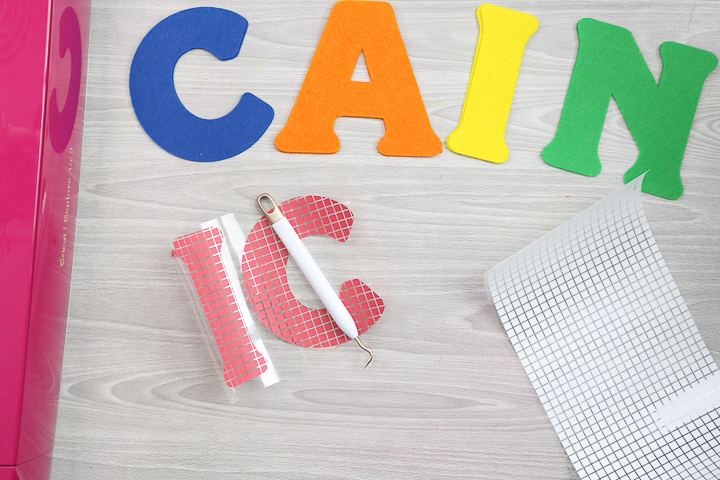 Putting Mosaic Iron-on on Felt
Your top felt letter should have the iron-on added to the front. For each letter, preheat the felt for a few seconds before starting. You will want to preheat your EasyPress to the time and temperature recommended on the heat guide. Then, add the iron-on to the letter aligning with the sides.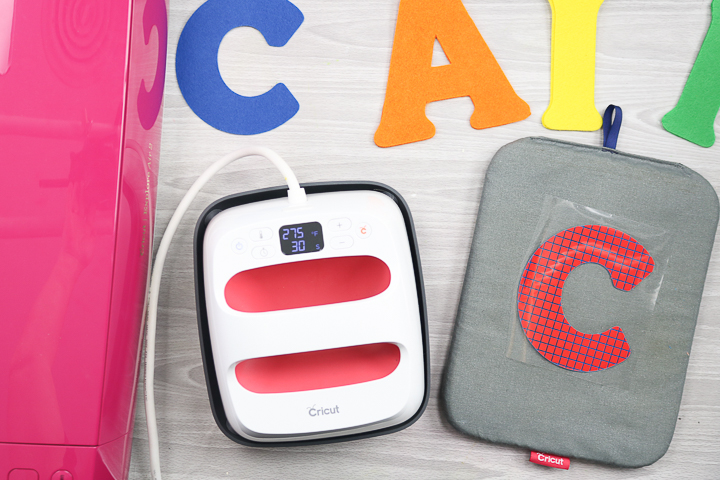 Press for the recommended time and temperature.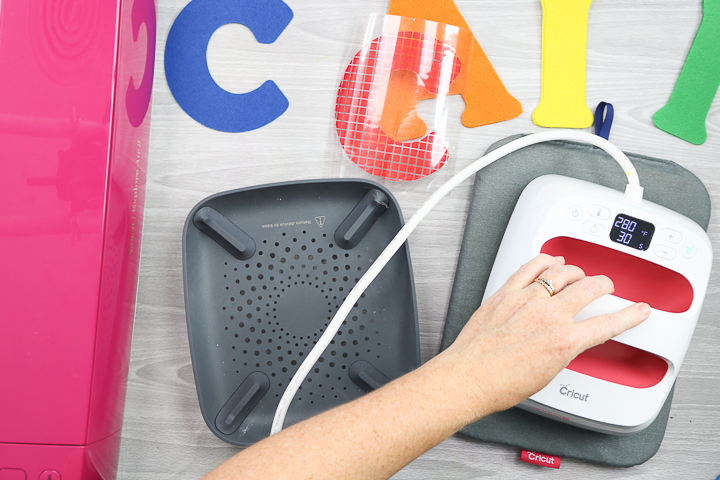 The mosaic iron-on is a warm peel but you may want to let it cool slightly before handling.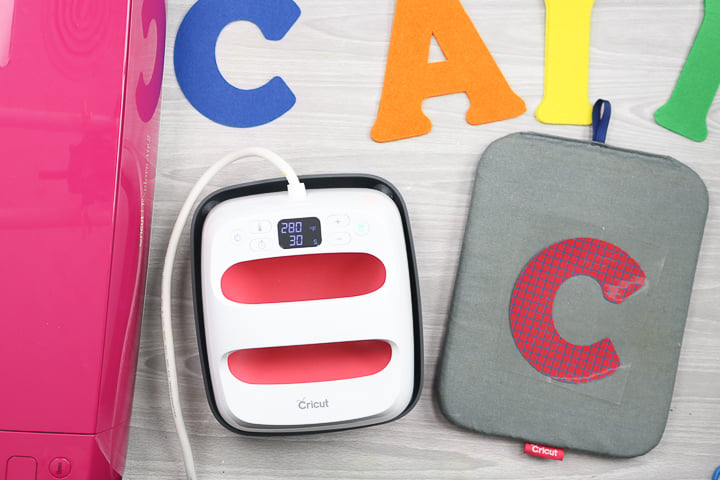 Then you will peel back the double liner. Start by pulling up the first liner. The second may stick to this one and that is okay! Either peel just the first or both of them at the same time.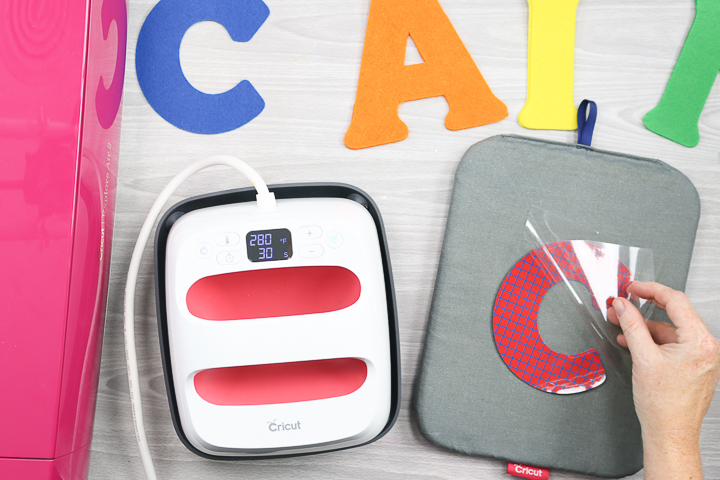 Then peel away the second liner if needed.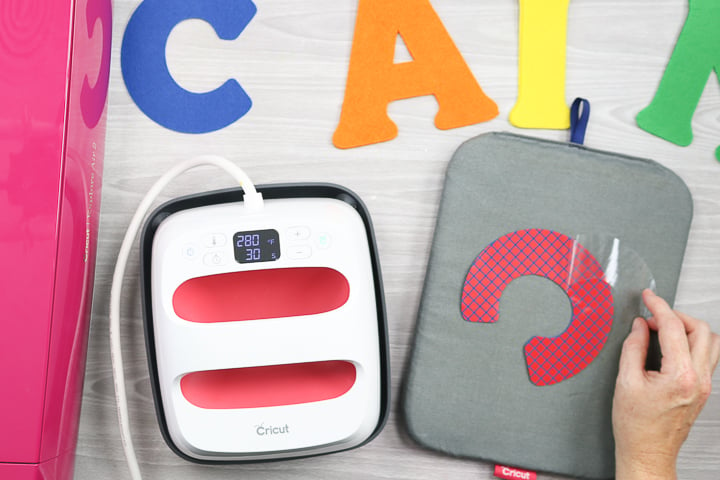 Repeat for all of the letters. Remember you only need one of each with the iron-on applied.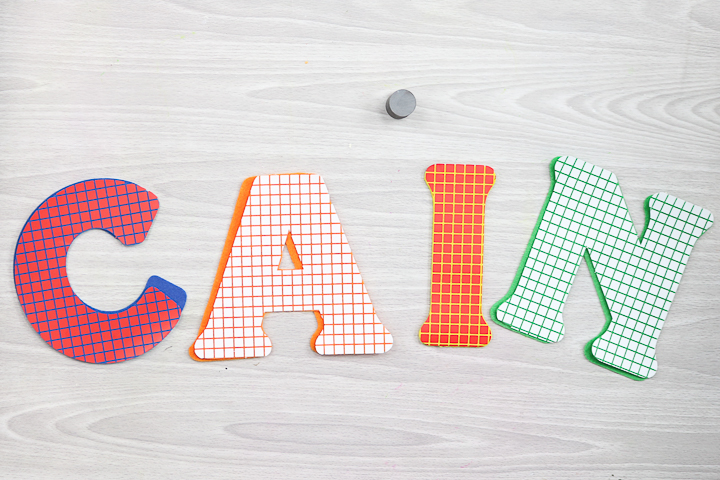 Adding Magnets
Add the magnets to the back of the front letter with a little hot glue. Allow to cool before continuing.
Sewing the Felt Letters
Now it is time to sew each letter. If the letter has an inside portion like the "A", then sew around the inside first. Otherwise, just start around the outer edge sewing by hand. I am using a contrasting embroidery thread for each letter.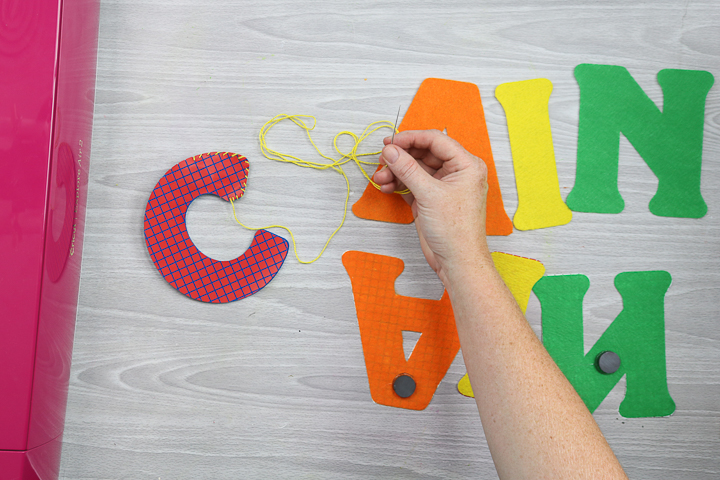 Sew a few inches then stuff. Sew a few more inches and stuff again. Add just a little bit of stuffing to make the letters slightly puffy. Stuffing gradually as you sew makes the process much easier.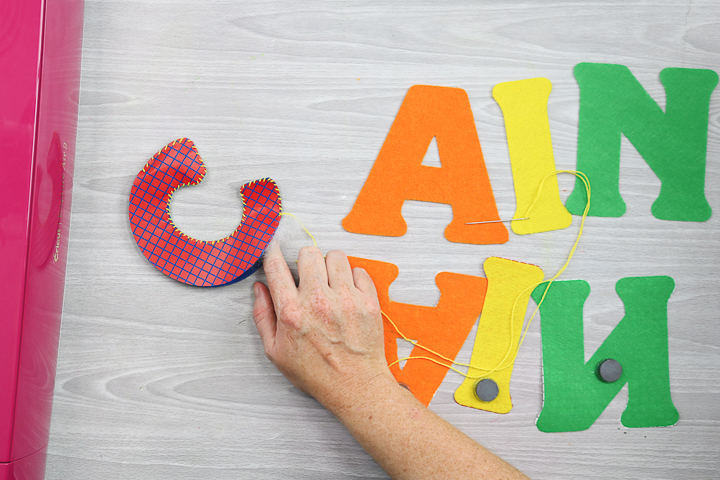 Repeat for all of your letters.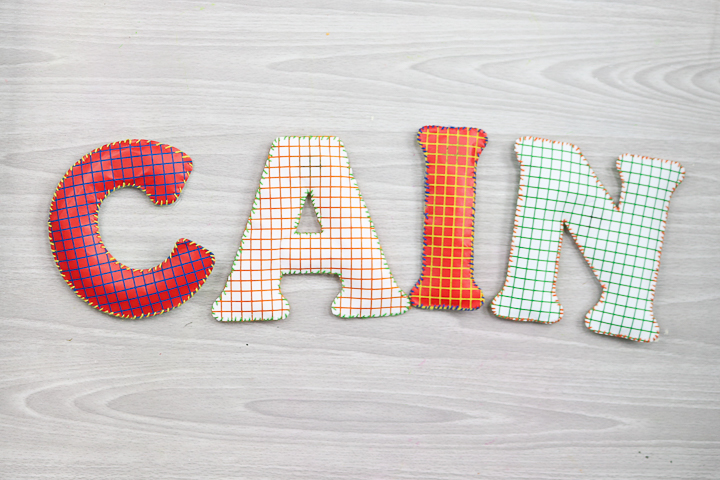 Now that you know how to make your own fridge magnets, you can make a gift for every child on your gift-giving list this year. Or great creative and use this same technique for the letters of your favorite college team and more!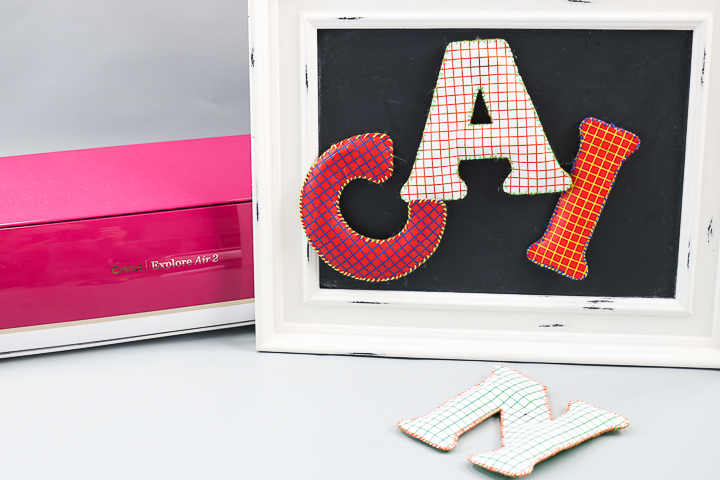 I actually try to make my grandkids a personalized gift for their birthday and Christmas each year. It is a special tradition that I hope to continue year after year.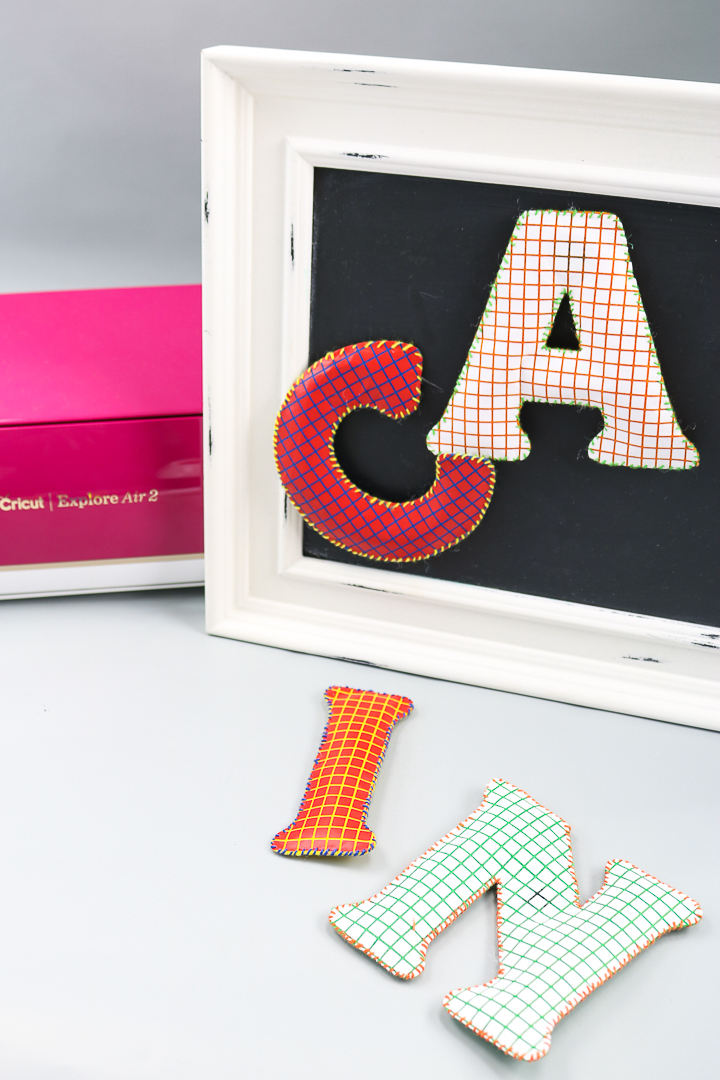 And with my Cricut Explore Air 2 machine, I can actually whip up a gift like this even quicker! My grandson will love seeing his name in magnetic letters on the refrigerator and I will love knowing this handmade gift came from the heart.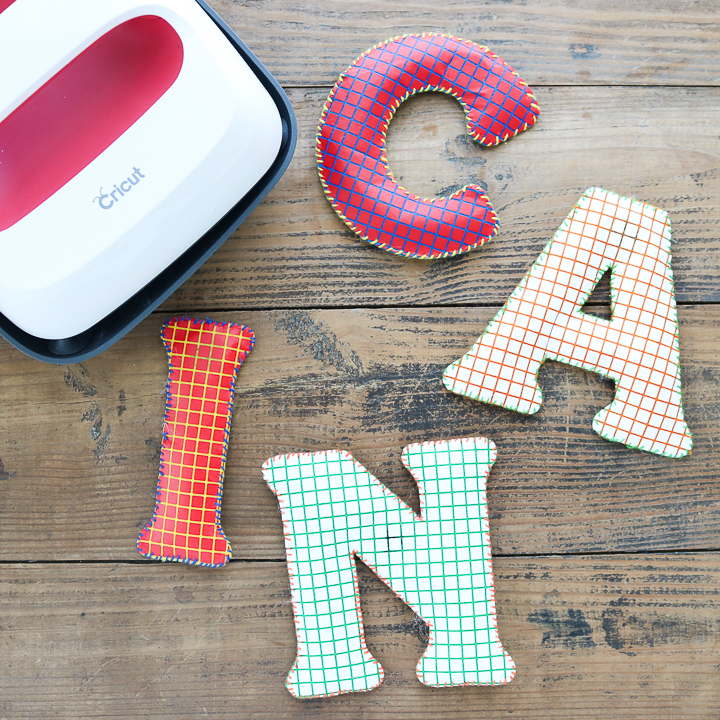 So, if you have ever wanted to make letter magnets from felt, try this tutorial and whip up a name or an entire alphabet. The kids will love playing with them year after year.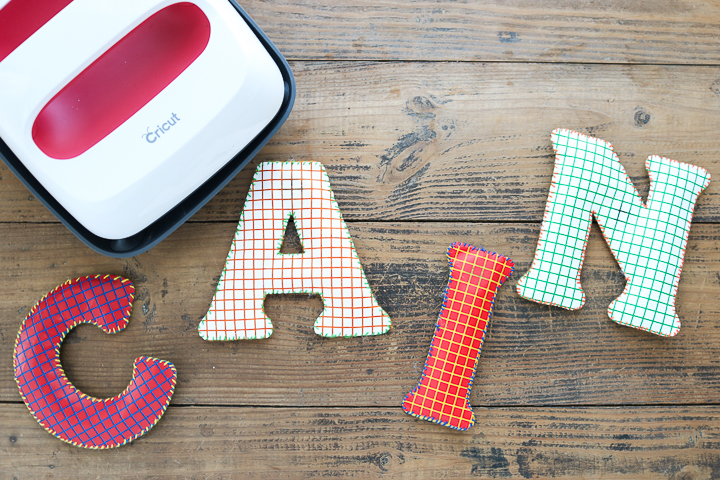 Homemade gifts that last for years? Now that is a gift they will love! So, make your own fridge magnets and put a smile on someone's face this holiday season.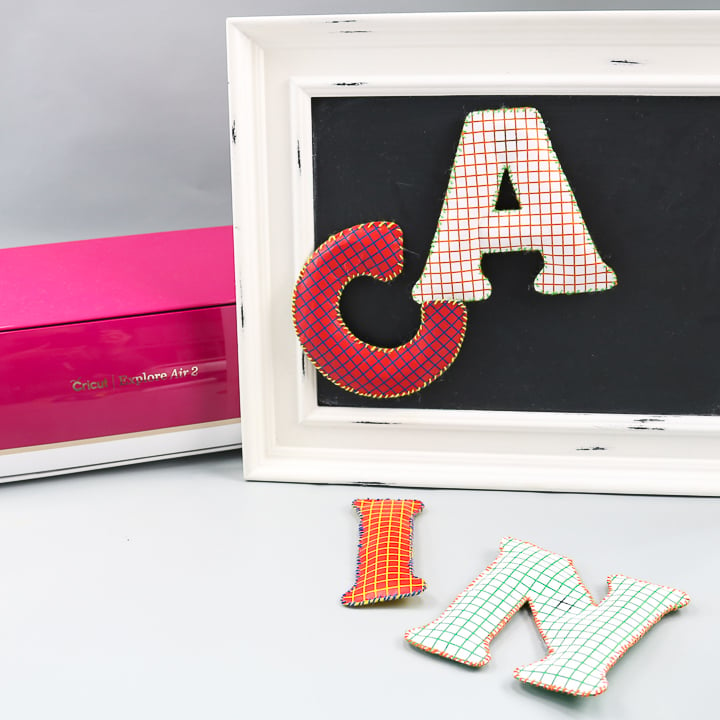 So, do you love this idea for making letters from felt and want more ideas? Try the links below!
[ad_2]